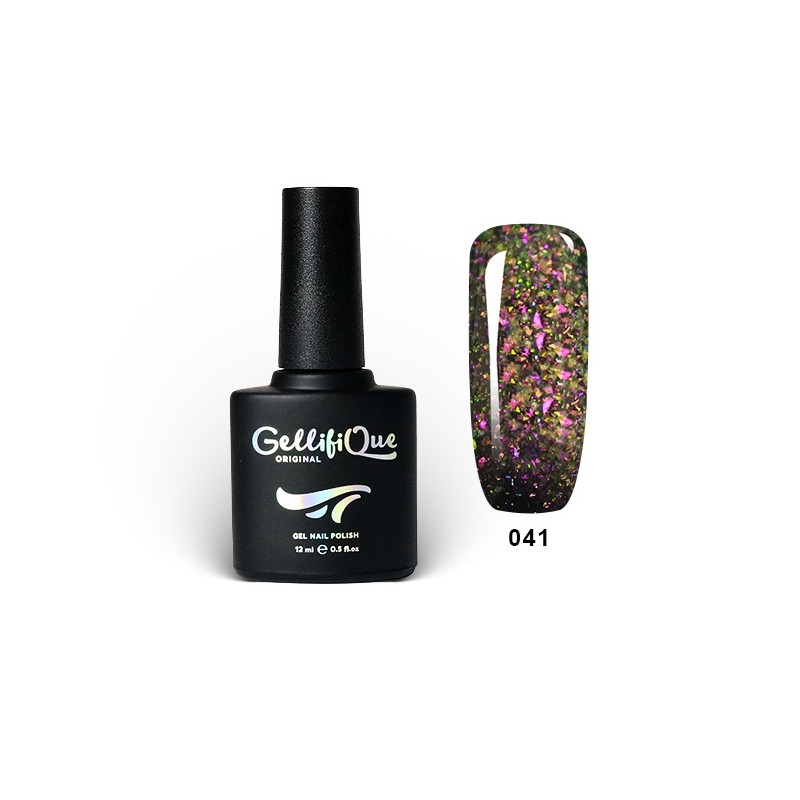  
Brocade Gel 041
Type: UV/LED Gel Polish
Volume: 12 ml
Consistency: Thin to Medium
Coverage: Opaque Coverage
Application: Black UV/LED gel polish + Brocade Gel 
Removal: Soak off in acetone
Location: International warehouse
Delivery: 5-10 working days
PRODUCT DESCRIPTION
A range of colours with a foil likeeffect.
Watch Video - see product application
Watch Video - see product demo
FEATURES
APPLICATION
gently buff the nail and remove any residue with a specialised cleanser for gel polish application
apply a primer
apply a base coat and cure in LED/UV lamp 30-60sec or 1-2min  (depending on the strength of your lamp)
apply a coat of black UV/LED gel polish colour colour and cure as above. Apply a second coat if required and cure
now apply a coat of the Broacade effect gel polish and cure
apply a top coat of your choice in one coat and cure as above
ensure that the gel polish does not touch the skin around the nail or the cuticles before curing to avoid lifting as the nail starts to grow out.
apply cuticle oil
ATTENTION
keep away from direct sunlight and UV/LED lights to stop the gel polish from curing inside the bottle
avoid cold temperatures as it thickens the gel polish
use a specialised cleanser to remove tacky surfaces
REMOVAL
When you decide to remove the colour please never pull it off or scrape it off the nail, as this causes nail surface damage. Remove according to the instructions.
use the soft side of the GellifiQue buffer to remove the shine from the nail. If you have applied more than 2 coats of colour please use the rougher side
soak a lint free pad in acetone, apply on the nail and wrap in tinfoil
set an alarm for 10 minutes. After 5 minutes take off the tinfoil from the nail you started from and check if the gel polish is flaking off, if so remove it with a wooden cuticle pusher
please note if you have applied more than 2 coats of gel colour give it an extra 5 minutes. It is best to be patient to avoid damaging the nails
once the gel polish is ready for removal use a wooden cuticle pusher to remove it. Continue this process one by one, do not unwrap the nails all at once as it will make the removal more difficult
buff away any residue with a soft buffer
if you are not going to apply gel polish, apply cuticle oil
Data sheet
Density

Opaque

Intensity

Regular
Customers who bought this product also bought: