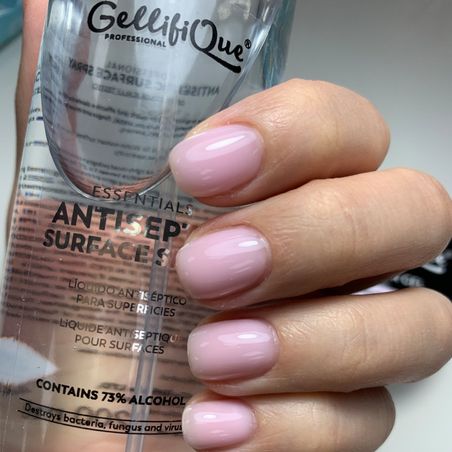  
ANTISEPTIC SURFACE SPAY DUO
(£13.49 ex VAT)
or pay in interest-free payments from £2.70 GBP with
, or
PRODUCT TYPE: Surface Sanitizer
UKCP Reg No: 57857885
VOLUME: 200 ml x 2
COLOUR: Clear
APPLICATION: Disinfection of surfaces and tools
PRODUCT DESCRIPTION
A must-have product for all beauty practitioners to sanitize their workspace and keep their customers safe during in-salon treatments.
A scent-free item perfect for disinfection of tools and surfaces. 
Formulated with effective biocidal action and protects from bacteria such as MRSA, as well as fungus and viruses (inc. HBV, HCV, HIV, SARS, Vaccinia, H5N1 and A/H1N1).
Not all disinfectant sprays are prepared in the same way and are able to neutralise a broad spectrum of viruses as many of these do not have the correct ratio of alcohol solution and water. The correct ratio of these two substances can successfully destroy the lipid layer of a virus helping you in keeping your salon and tools hygienically clean. If the alcohol content in your current choice of disinfection spray is above 80% it will simply evaporate off surfaces before the solution has had the chance to work.

Antiseptic Surface Spray Application: Recommended for alcohol-resistant surfaces. Spray on a dry and clean surface. Do not rinse, leave to dry.
FEATURES
Unscented Antiseptic Surface Spray
Fast-acting due to the purity of ingredients and formulation
Made in the EU 
It looks like you are visiting us from United States. Do you want to go to our European website?