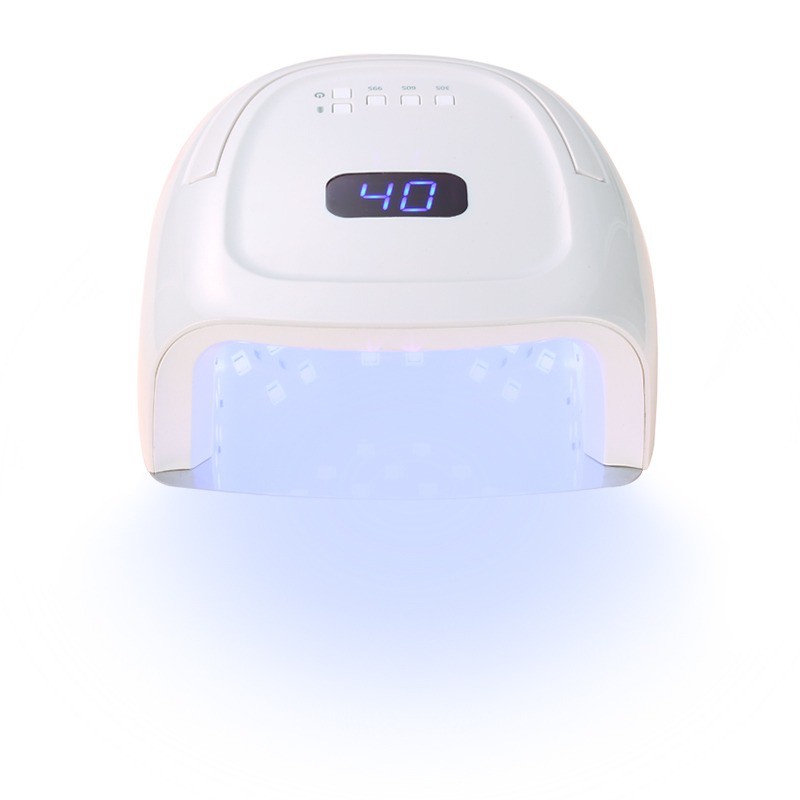  
copy of Nail Lamp 36 Watt UV/LED
This 36 Watt UV/LED nail drying lamp is ideal for professional as well as home use. 
It is used to dry gel nail polish, acrylic nails and other related nail art products.
It's bulb positioning and reflective surfaces ensure complete drying of the entire nail surface first time around, every time!
Product Feature:
The bulbs are placed on the inner top and sides of the lamp to ensure the nail dried (cured) evenly and completely
The reflective surface covers the internal base of the lamp as well as roof and sides, ensuring drying (curing) of all of your fingernails.
Each colour coat of GellifiQue gel polish dries in 30 sec
The lamp has 3 adjustable times
 Various colours are available (limited stock)
Product Specifications:
36 Watts
Height 15.2 cm / Width 16.7 cm
US plug , to be used with UK adapter
Timer - 10 sec, 30 sec, 60 sec
Colours - black, white, red, gold, light pink, hot pink
Input - 100 to 240V, 50 to 60 HZ
Output - 12 V
Ficha técnica
Professional use only

Yes