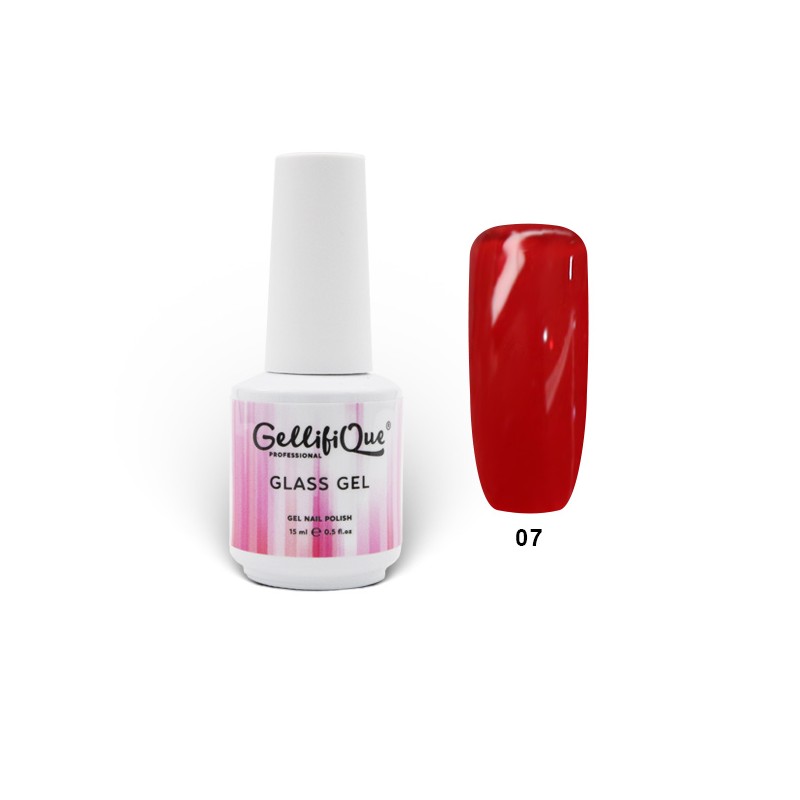  
Glass Gel 07
Type: UV/LED Glass Gel Polish
Volume: 15 ml
Consistency: Medium to Thick
Coverage: Glass like
Application: Create #jellynails or Mirror shine effect with pigment powder
Removal: Soak off in acetone
Wearability: 3+ weeks
Location: UK Warehouse 
Delivery: 3-5 working days
Delivery with MyHermes (3-5 working days), or with DPD (2-3 working days)
International delivery with DHL (3-7 working days)
In case of product fault items are subjected to refund within 7 days of receiving your items.
Please refer to our full terms & conditions section for more information.
PRODUCT DESCRIPTION
Create super fashionable nail look : #jellynails. This UV/LED gel polish has medium/thick consistency and creates beautiful glass like effect in two coats. Can be used in conjunction with metallic powders to give mirror like effect.
FEATURES
100% gel UV/LED nail polish
FREE from 10 toxic elements
doesn't shrink under the LED/UV lights
highly pigmented (use a strong LED/UV lamp)
two weeks minimum wear, please note correct application is essential
ATTENTION
keep away from direct sunlight and UV/LED lights to stop the gel polish from curing inside the bottle
avoid cold temperatures as it thickens the gel polish
use a specialisedcleanser to remove tacky surfaces
Data sheet
Colour Group

Orange/Coral #fe8157

Density

Sheer

Intensity

Bright

Viscosity

High
Customers who bought this product also bought: