PARTNER BRAND
On sale!
-10%
New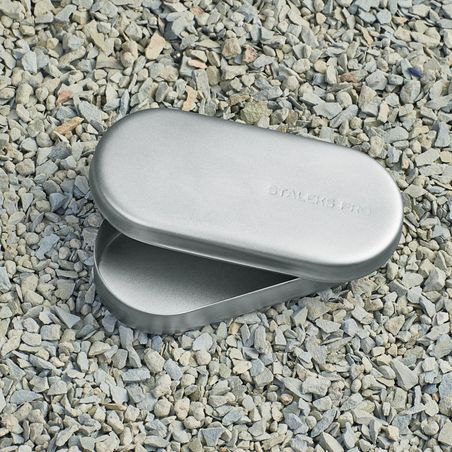  
E-FILE DRILL BITS TOOL TRAY WITH LID
(£7.49 ex VAT)
or pay in interest-free payments from £1.50 GBP with
, or

MODEL FEATURES

size: 90х40х15 mm
stainless steel 
can be used for disinfection and storage of tools
GELLIFIQUE® BRAND PARTNER PROGRAMME

At Gellifique® we focus on quality products at fair prices. Applying our expertise in trading and international connections we are glad to offer a superb quality choice of manicure/ pedicure tools for your salon through our Brand Partner Programme.

WHY USE A PROFESSIONAL-GRADE MANICURE TOOL

First of and foremost a professional quality manicure tool sits more comfortably in your palm thereby, reducing the strain and muscle tension during your workday. Your tools will also stay sharp and perfectly shaped even with constant use. 

Furthermore, unlike non - professional manicure tools which are often subject to discolouration the aesthetic appearance of  Staleks® tools will remain high for longer even with constant disinfection and sterilisation.


MANUFACTURER GUIDELINES FOR TOOL STERILISATION

The manufacturer recommends not to use glass bead sterilizers. Failure to comply with this recommendation may lead to mechanical damage of instruments and/or insufficient sterilization.
Insufficient cleaning or disinfection of instruments, as well as skipping one of the cleaning stages greatly affect the efficiency of the sterilization process.


Autoclave Sterelisation (Steam) > Temperature 270 > Steam Gauge pressure 29 > 20 minutes
Autoclave Sterelisation (Steam) > Temperature 248 > Steam Gauge pressure 16 > 45 minutes
Heat Sterilisation (Hot Air) > Temperature 356 > 60 minutes
Heat Sterilisation (Hot Air) > Temperature 320 > 150 minutes
IMPORTANT!
During high-temperature sterilization, a presence or traces of disinfectant or water may cause rusting.
Do not exceed the maximum allowed exposure time and/or temperature during autoclave or dry-air sterilization. This can result in a loss of corrosion resistance of the steel.
After autoclave or dry-air sterilization, you must leave instruments in the autoclave or drying oven until they cool down completely (at least one hour). Otherwise, due to the sharp temperature drop, steel deteriorates on the molecular level (loss of hardness), and resharpening will be required much more often.
*** The manufacturer is not liable for any damage to the instrument if disinfection and sterilization guidelines are not adhered to.
*** Corrosion-resistant qualities of steel are preserved only if all rules and instructions are followed, and only if high-quality products for disinfection and sterilization with proper certification are used.
MAINTENANCE 

Disinfect and sterilize tools according to the guidelines
Professionally sharpen tools when necessary to avoid performance degradation
Store in dry conditions and away from children
Store instruments with the blades facing upwards
Use protective casing for long term storage or travel
Avoid contact of instruments with one another to avoid damaging edges of separate instruments 
Do not drop or knock instruments against hard surfaces as this may cause damage to the cutting edges
You might also like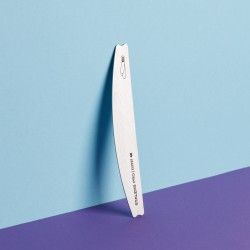 Regular price
£5.00
-10%
Price
£4.50
PARTNER BRAND
On sale!
-10%
It looks like you are visiting us from United States. Do you want to go to our European website?